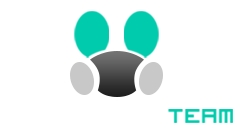 The Gods Will Be Watching game credits.
Jordi "GreyShock" de Paco - Founder, Game Designer, Writer, Programmer
Jonathan "Jon" Romero - Lead Pixel artist
Jorge "Mayhemboy" Plaza - Concept art, Additional Pixel art
Marina González - Graphic Designer, Additional Pixel art
Pablo "Fingerspit" Ruiz - Music and Sound Effects
Ad blocker interference detected!
Wikia is a free-to-use site that makes money from advertising. We have a modified experience for viewers using ad blockers

Wikia is not accessible if you've made further modifications. Remove the custom ad blocker rule(s) and the page will load as expected.